Cork Emergency Departments
---
Contact the CUH Plaster Room [(021)4546400 x2445] immediately if you experience any of the following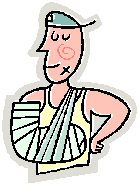 The toes or fingers become blue or swollen or you are unable to move the limb
The limbs become painful
You feel "pins and needles" or numbness
Any blister like pain
Discharge or wetness under the cast or an offensive smell
If you drop any object under the cast
Dos and Don'ts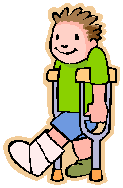 Do allow the cast to dry naturally and leave it uncovered for 48 hours if Plaster of Paris and 1 hour if synthetic.
Do keep the joints that are not in plaster moving – especially the fingers and toes.
Do elevate (keep raised) your limb.
Don't let the limb hang down.
Don't get the plaster wet.
Don't walk on a leg plaster until you have been told to so.
Don't put anything under the plaster to scratch your skin, as you could tear your skin and cause an infection.
Don't not sit close to the fire.
If the cast becomes cracked, soft or loose please contact the Unit / Hospital / Care provider that applied the cast.
---
| | | | | | |
| --- | --- | --- | --- | --- | --- |
| If you are concerned, please contact the Emergency Department you first attended: | MUH (021) 4271971 | M-UCC at SMHC (St. Mary's Health Campus) (021) 4926900 | CUH (021) 4920200 | LIU Mallow General Hospital (022) 58506 | Bantry General Hospital (027) 52900 |